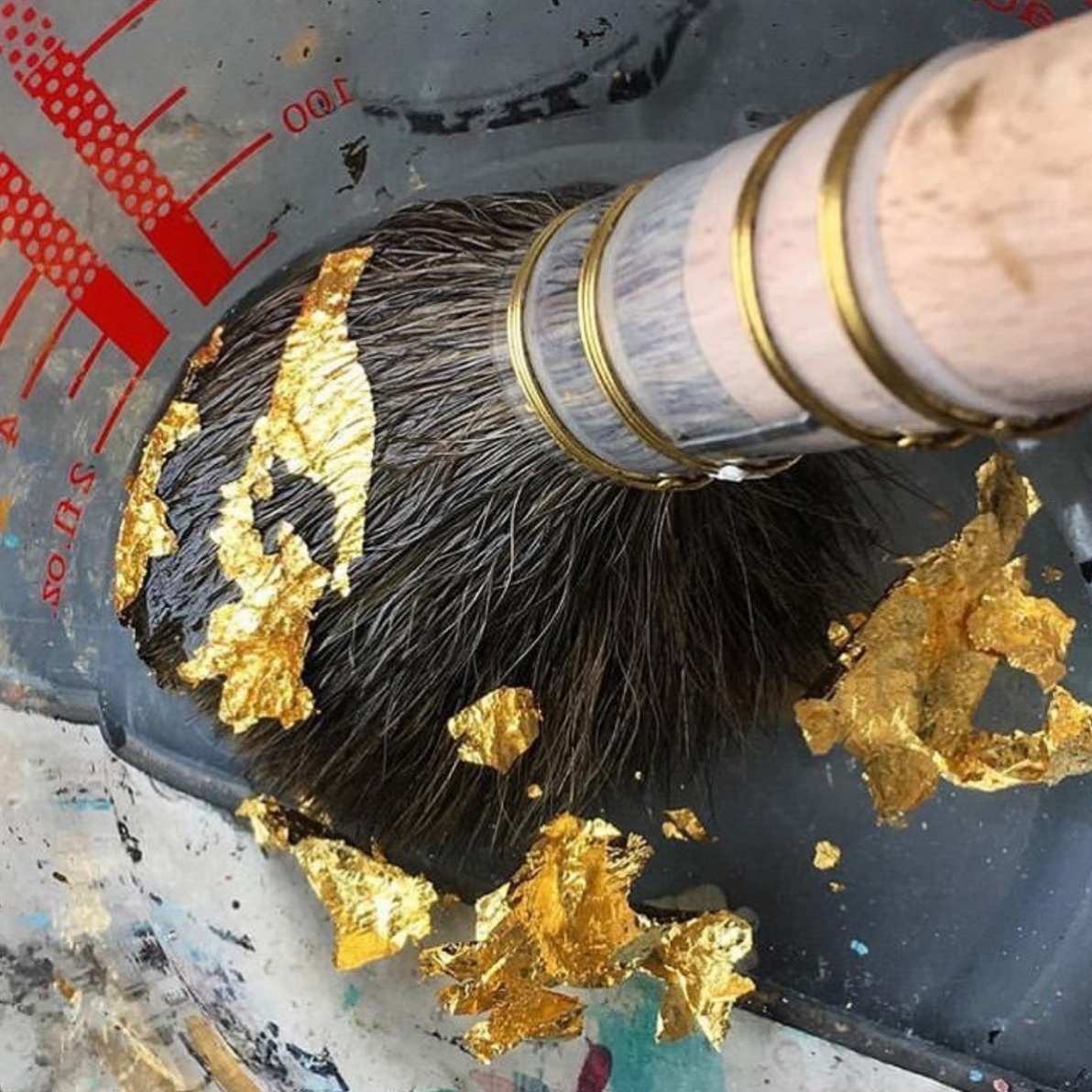 Alex May Hughes is my type of lady. She checks all the boxes.
Art is more than a pretty picture to people like this. They can wholey appriciate the craft, hardwork, and skill required to bring it to fruition. Art is bits of the universe and all your influences caliding together to create something beautiful.
either my wedding gift or my tombstone. You can see the love in her work.
This week, we were lucky enough to catch up with the amazing Alex May Hughes - sign painter and glass gilder extraordinaire. Alex developed an interest in traditional Victorian signage and mirrors whilst studying Typography at The London College of Communication, and went on to take an apprentice with acclaimed London sign writer Pete Hardwicke where she began painting signs for numerous shops and restaurants in East London. She works almost exclusively with precious metals on glass and has a penchant for all things related to The Simpsons. I graduated from Uni and managed to find some classes and a great network through Sam who runs Better Letters. I mostly stayed in the screen printing department - I adored the instant physical gratification of it